Welcome! My name is Adrian Ling and I'm the author and developer of all the software tools you see here – easyClickmate, easyClickGuard, easyClick404, CBListAutomator and many other software scripts you see on this site (and its sister sites).
I live in sunny Malaysia with my wife, 2 kids and a dog which we adopted from the street.
I came from a technical background – graduated with a Bsc. in Electrical and Electronic Engineering in 1996 and I love tinkering with computers.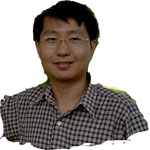 While most of my friends went to Penang and worked with Intel and AMD (we were a 'highly sought' bunch of engineering geeks), I went to Kuala Lumpur because I was more interested in computers instead of microchips.
My first job: Junior System Administrator (Slackware Linux – on 13 floppies)
2nd Job (2000): Technical Specialist – web application design, development and system integration.
3rd Job? …. Nah …. I left the corporate world in 2003 :-)
While I enjoyed my job tinkering with servers, codes, apps, etc …. my perspective on life and work changed when my first kid was born in 2001.
Putting in 12+hrs a day in the office is out of the question. I did not want to be an absentee dad! So I started exploring other options and started this site in early 2002.
Today, we (my lovely wife Tricia and our 2 kids and dog) have a comfortable lifestyle – debt free and relatively stress free. (having kids can be a little stressful at times)
……..
……..
FAQ
No, I do not have any full-time staff (too much hassle) – but a team of VAs (Virtual Assistants) when I need to outsource.
Goals and Motivation: Help other like minded folks start their own "part-time" online businesses. If that's you, drop me a line or two. We can talk over a cup of coffee @ Starbucks.
Best wishes,