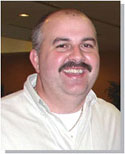 I've just received the buzz … Jimmy D. Brown is giving away Private Label Rights to OWN ever-green products!
For The First Time Ever (And Maybe The ONLY Time) Jimmy Brown, one of the top, no-hype marketing gurus, is offering private label rights to his original articles, reports and products!
Some of which are have never been released to the public!


Jimmy is offering 3 different PLR packs – Bronze (100% FREE), Silver and Gold. There is no squeeze page, and no need to sign-up for anything. You can download the Bronze PLR pack (details below) completely free!
1. "How To Promote Any Affiliate Program With Ezine Articles!"
Most people don't really understand how to BEST use ezine articles to promote a
product or service, or their favorite affiliate program.
They know they are supposed to write an article, include some kind of clever offer
in the text or in their resource box, and convince editors to publish their article …
But the question is …. HOW?
This 4 page report will show you 5 super simple ways to use your article to promote
any product you like. Simple, but effective.
2. "5 Viral eBook Mistakes That Will Cost You Major Profits"
In this report, Jimmy shares his 5 most costly mistakes that he has ever made
with viral eBooks. These mistakes have *literally* cost him thousands of dollars
in profit and he continues to lose money every month because of them. These viral
eBooks are still in circulation!
Learn from Jimmy so you don't make these mistakes yourself!
Get your FREE gift from Jimmy now -> Jimmy Brown's FREE Private Label Gift
Best wishes,