Overview / Main Features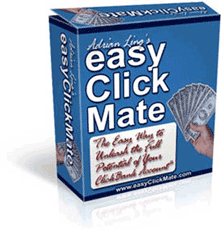 An effective way to communicate with all your affiliates and provides them with custom links, stats (hits, sales, etc) as well as an affiliate area where you can insert/upload marketing materials to empower your affiliates.
Empower your affiliates to send targeted traffic to your products – especially if your products resides on different websites.
Automatic email notification to your affiliates when they make a sale.
Boost your ranking (gravity) in the ClickBank Marketplace
And much more …. click on the link below to view.
Changelog
Current Version: 10.0 (12th Oct 2010)
Enhancements in version 10.0
1. The script now uses the HTTP 301 redirect. (Permanent redirect)
Previous versions uses the HTTP 302 (temporary redirect)
2. The order link now accepts unlimited additional parameters (limited to the 128 characters. All data is 'sanitized' to prevent injection attacks )
Some examples of additional parameters:
– sku (wp wishlist integration)
– cbskin (clickbank's custom skins for the payment page)
– cbfid, cbur (ClickBank's 1 Click Upsell)
3. Integration with http://bit.ly API
If you enter your Bit.ly ID and Secret-Key, your affiliates will have
the option to use the cloaked/short bit.ly URL from the affiliate center.
4. Option to display the "Direct Payment Link" in the Affiliate Center.
If you enable this, then the affiliates will see optional link to
send visitors directly to the payment page. This is for affiliates who
may want to write their own copy and use this direct payment link to
send visitors to Clickbank instead of your sales page
Proposed Feature(s) for Next Version: 11.0
1. Integration with Autoresponders:
Aweber (via their Email Parsers)
Getresponse (via Getresponse API)
Mailchimp (http://mailchimp.com – via API)
Feel free to discuss and give your ideas/feedback below: