So, what's the inside scoop? Which keyword research tool is better?
Before I answer that question, let me ask you a question:
Which car is better? A BMW, a Mercedes Benz, an Audi, Volvo or a Ford?
All the cars above will take you from point A to point B.
So depending on your needs, your goals, you will choose one over the others.
Likewise, it's the same with the various keyword research tools in the market.
Ok, now let me try to answer the original question – which is better?
PPC Bully or Keyword Research Pro?
I've not used PPC Bully, so I can't really comment how good it is or whether it's effective.
From the sales page, it's a high-tech keyword competition spying tool – you select a niche, and the tool will give you all the competition data, the current adwords ads, etc. This allows you to 'spy' on your competition before you launch your own PPC campaign.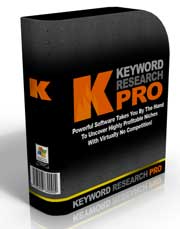 Keyword Research Pro, on the other hand, is a powerful long-tail keyword analysis tool. It's ability to fetch keywords (and their variations) from various sources such Google, Yahoo, MSN AND analyze them is simply amazing!
I used to spend hours on Google's External Keyword tool – a time consuming and tedious affair – but discovering a gem or two makes it worthwhile.
But now, with Keyword Research Pro, I've cut down my research time from 2++ hrs to just 15-20 minutes! Talk about being efficient. This is the reason why I'm giving KRP 2 thumbs up!
Let me show you a recent affiliate sale in the highly competitive wedding niche in my ShareaSale account:

You'll see it's dated 9th June 2009. This blog post is on 10th June 2009.
Using Keyword Research Pro, you'll be able discover profitable long tail keywords like these – profitable long tail keywords with little or no competition.
In summary, you need to determine your keyword research needs.
If you spend hours using Google Keyword Tool, then Keyword Research Pro will save you literally hundreds of hours of your time. I can definitely vouch for that.
One more thing, ROI – returns on investment.
PPC Bully: $1497 (at the time of this writing) + $49.97/mth
Keyword Research Pro: $97 (one time purchase + FREE Unlimited Lifetime Upgrades).
Use this link: Keyword Research Pro (Discount)
* use coupon code: 20off at the bottom of the page to enjoy an additional $20 discount.
$77 for a powerful Keyword tool that will save you hours of research time – PLUS unlimited lifetime upgrades is really a no-brainer decision :-)
Best wishes,


PS: I've met Fabian a couple of times in Malaysia – a quiet and un-assuming guy. He's a Google Certified Adwords Professional and a very low-key, under-the-radar SEO expert. He walks the talk.
Check out his site – a quick 3 minute video + no-hype sales letter – which I find rather refreshing.