"Having been in the commercial internet space since it began in 1994, I've seen a lot of people come and go. Few have had the integrity and honesty of Adrian Ling. Not only did he administer all the technical side, but I felt totally confident trusting him with my sensitive corporate data."
….


Adrian's scripts are simple enough to install yourself, yet very robust. And if you get stuck, he offers fast personal support to get you up and running in no time.
Michael Campbell
Dynamic Media
---
Beau Blackwell (Clickbank) speaks highly of you and I can see why.

Even though I purchased this product years ago, you're still around
to give great support.
Thanks so much!
Dave
The Launch Coach
---
Adrian Ling is a rare breed among Internet Marketers. He produces unquestionably brilliant software tools, and is just about the nicest guy you could wish to meet.

Adrian knows how to keep his customers happy with timely upgrades, and quick support, and I would recommend his products without even seeing them – that is the confidence I have in Adrian and his products.
Dr. Andy Williams
Search Engine optimization Strategies
---

Adrian, your easyClickmate is fantastic. I love the way it organizes all my ClickBank products and allows me to manage my affiliates. I should have set this up a long time ago.
I also want to thank you for your outstanding customer service. I had left this until the last minute, and was in a bit of a panic to get it set up before a deadline. Being in a rush, I of course bumbled part of the setting up. Unfortunately, my schedule fell right on your Chinese New Year — an important time for you to take a holiday.
However, you still were there to help me get it straightened out. I'm afraid I'm a bit of a klutz at times, but your unwavering help got me set up and running smoothly. I really appreciate your help.
Kevin Riley
Osaka, Japan
Product Creation Labs
---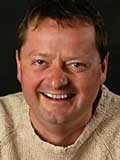 "Having been a digital information publisher for the past 8 years I was quite simply bowled over by how simple and quick Easy Click Guard was to install and set-up.
I've looked at a lot of digital download protectors, but Adrian's/ECG wins hands down. The ability for customers to self manage their downloads is awesome.
In fact since using ECG I haven't received one support message about not getting their product! That didn't happen with my old product delivery system. And should someone choose to play silly games and try and rip me off by sharing their download codes, all it takes is a click of the button and they're locked out.
I can honestly say that ECG has been a blessing. Many thanks Adrian for yet another high quality product!"
– Rob Taylor
Robsblog.com
---


Hi Adrian,
Thanks for all your help recently and the professional and speedy manner in which you responded to my request.
I want to congratulate and thank you on your excellent customer service. Too many vendors hide behind contact forms and free email addresses but you were easy to contact and proved that you value your customers and are always willing to look after them.
Regards,
Tony
---
Hi Adrian,

I just wanted to say a huge "thank you" for your CBListAutomator. I tested it when I promoted it by offering a bonus, and ALL the bonuses were sent out automatically.
That saved me from manually verifying and emailing DOZENS of bonus claims.
Not a single person emailed me saying they didn't get their bonus. :)
To be honest, I was getting really fed up with manually delivering bonuses to people who bought products using my affiliate links. Yes, it increased sales, but it was also a TON of work.
Now I don't have to worry about it anymore!
I'm going to be using CBListAutomator for every single Clickbank promotion I do in the future as an affiliate… no doubt!
Thanks again!
Neil Shearing
Neil Shearing's Blog
---


I just picked up easyClickMateTM, and all I have to say is this … easyClickMate should be an automatic purchase for all SERIOUS ClickBank Vendors. End of story.
Mike Merz,
JV Notify Pro